Shopping Cart
Your Cart is Empty
There was an error with PayPal
Click here to try again
Thank you for your business!
You should be receiving an order confirmation from Paypal shortly.
Exit Shopping Cart
| | |
| --- | --- |
| Posted by Cindy on December 13, 2013 at 12:10 AM | |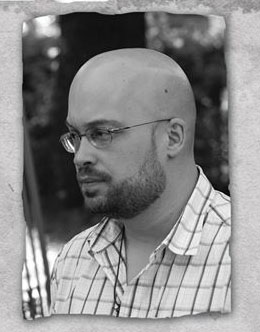 Jason Conley, who shared his cartography prowess with us recently, also shared his thoughts in an interview.

1. When you wrote Kingdom of Vosh, were you a meticulous planner or did you just go for it?
I designed first, then wrote around the designs.  I would have an idea for a new character, something faint and loose.  So I would draw them first, get an idea of a personality for the character.  Flesh them out visually, which would add character traits that I would spring board off of in my writing.  Once the characters were established, I did a round outline, plotting the overall arch of the story, then how to get there from where I was.  I approached it very much like a comic, with new chapters being a new issue of the story with new set pieces, new characters, new problems or events that would happen.  I then connected the dots and went back again several more times adding details like I would a finished drawing.  My writing style was very similar to how I would draw something.
2. Where did the idea for this work come from?  
I was influenced by a wide variety of stories or artwork, mainly from pulp artists like Frank Frazetta, old serial movies like "The Golden Voyage of Sinbad," to "Indiana Jones," to anything with work by Ray Harryhausen.  The local theater in town would have Saturday morning matinees of older movies from the 60's and 70's that I would watch as a kid that I would just sit enraptured by, escaping, imagining.  Books, novels and the like I really wasn't interested in growing up unless it had a three-headed giant or a kid-eating troll or something unworldly.  Beowulf perhaps, or Homer's Odyssey. I was very much interested in the 'hero's journey' with a female lead.  Also my political ideals and questioning elitism and oppressive leaderships became a strong focal point in developing the arch nemesis of the story.
3. What was the greatest challenge of writing Kingdom of Vosh?
Finding my voice.  I had the story, I had the imagery, but getting it across in the way that needed to be done was more challenging than I had anticipated.  This was my first novel, so keeping my writing style…uniform, across the whole book, proved difficult at first.
4. What was the easiest aspect of writing Kingdom of Vosh?
The action scenes and the dialog were what came to the page almost effortlessly. They always had a natural flow.  I pictured this story as a movie in my head that I would sit and describe as I watched it play.  Music played a big part of writing this as well.  Any time I would write, I had a song in the background playing. Usually a movie soundtrack, cued to an emotional part that I was in the process of writing.  So if the song was really exciting and pumping, I was probably writing an action piece.  If I had a dramatic scene or something introspective, I would play something more soothing.    
5. If this book were made into a movie, who would play the lead roles?
Jasper would be Emma Stone – Amazing Spiderman.  Terrance is Nicholas Hoult –X-men First Class.  Lord Buul is Benedict Cumberbatch – Star Trek Into Darkness.  Ron is Asa Butterfield –Enders Game. Vork is ILM.  
6.  Were you a voracious reader or writer in your youth?
I remember doing quite well at writing poetry in my High School Humanities class but as far as short stories, no. I was always a visual learner so my attention was captured more by comics.  I collected them, I drew them, I read them obsessively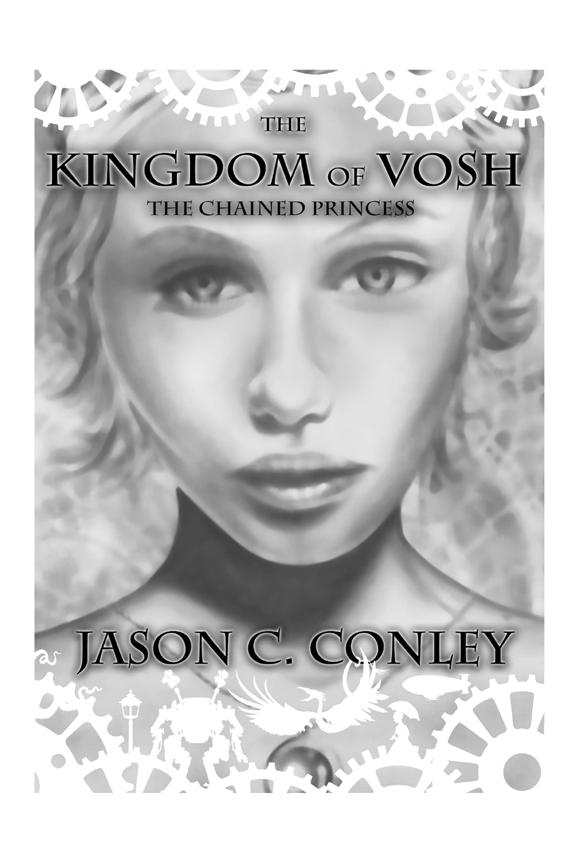 7. When you drew the image for the cover in 1999, did you already have the story in mind?
No, not at first.  But as you can see, the amulet around her neck was there from the start. Ideas started swirling.  What if that necklace has magical?  What if she was a Princess?  And in danger?  Who would her protector be?  What if it's a big, nasty monster, something she would normally be scared of?  What if not only is it her protector, but she's actually tied to the thing?  These ideas kind of snowballed into an outline with more characters that grew and developed and related to one another. Many of the images eventually were used for the chapter artwork.  After looking at all the designs and even after the story was finished, it was quite interesting to note how many characters were bound or trapped by something.  This was not at all planned and will make for some good therapy sessions one day.  
8. Is the picture a portrait of someone you know?
I will say no, but I'm not going further into who it is.  I don't know their name but it is a real person.  She's out there….somewhere.  
9. In your bio, you mention many outdoor activities in Tennessee. Does any of the terrain of Tennessee feature in this book?
Tennessee is known for our rolling hills and Appalachian Mountains and our many creeks and rivers that are just a wonder to behold.  There is nothing like the Hiwassee river, the crystal clear waters that bite your ankles because it's so cold rolling off the mountains.  Or the blanket of mist that would roll and smother the foothill ridges in early Autumn.  So while there might not specifically be a callout to the terrain in the book, the natural landscape and outdoor scenery were very much in mind when describing the world.
10. Because I always have to have a weird question... Which Muppet most closely resembles you?  Why that one?
I'm very much an introvert until I start to trust a person so I would probably be Scooter.  He was into computers if I remember and I was too, growing up, even being a little bit of a hacker at fourteen with the cDc but we won't go into that!  But on the inside, I'm more like Animal, ANIMAL, ANNIIMAAAALL!!
Thank you very much for your time.  Go Adventuring!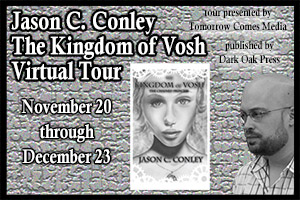 The Kingdom of Vosh: The Chained Princess by Jason C. Conley is now available!  Hardcover, Paperback, or digital.
Find us online at:  www.thekingdomofvosh.com
Our Facebook page at:  www.facebook.com/TheKingdomOfVosh
Or our Pitnerest page at: www.pinterest.com/jconley78/kingdom-of-vosh/
Categories: None
/