Shopping Cart
Your Cart is Empty
There was an error with PayPal
Click here to try again
Thank you for your business!
You should be receiving an order confirmation from Paypal shortly.
Exit Shopping Cart
| | |
| --- | --- |
| Posted by Cindy on April 18, 2014 at 9:25 PM | |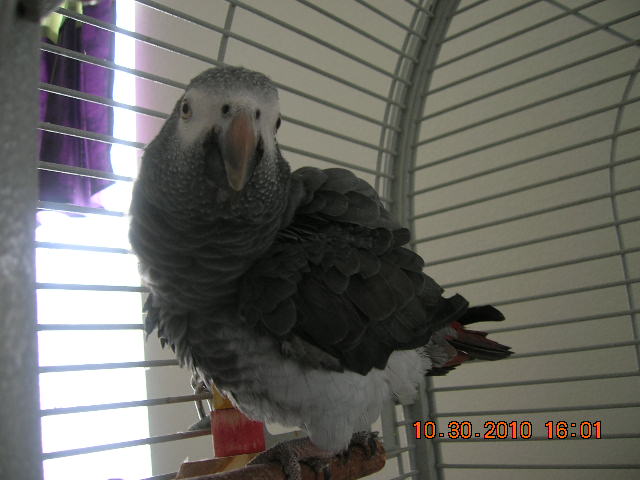 Hel-loooo!  This is the second of 3 in the series spotlighting Dianne Gardner's Altered.  My human volunteered my blog for the tour, and that's fine by me. I needed more time for paper shredding..
I have only read the first few chapters of this book, but so far, it's pretty sparkly! (That's a good thing if you're a bird.) Definitely something to squawk home about. Here, you can read a bit of it for yourself!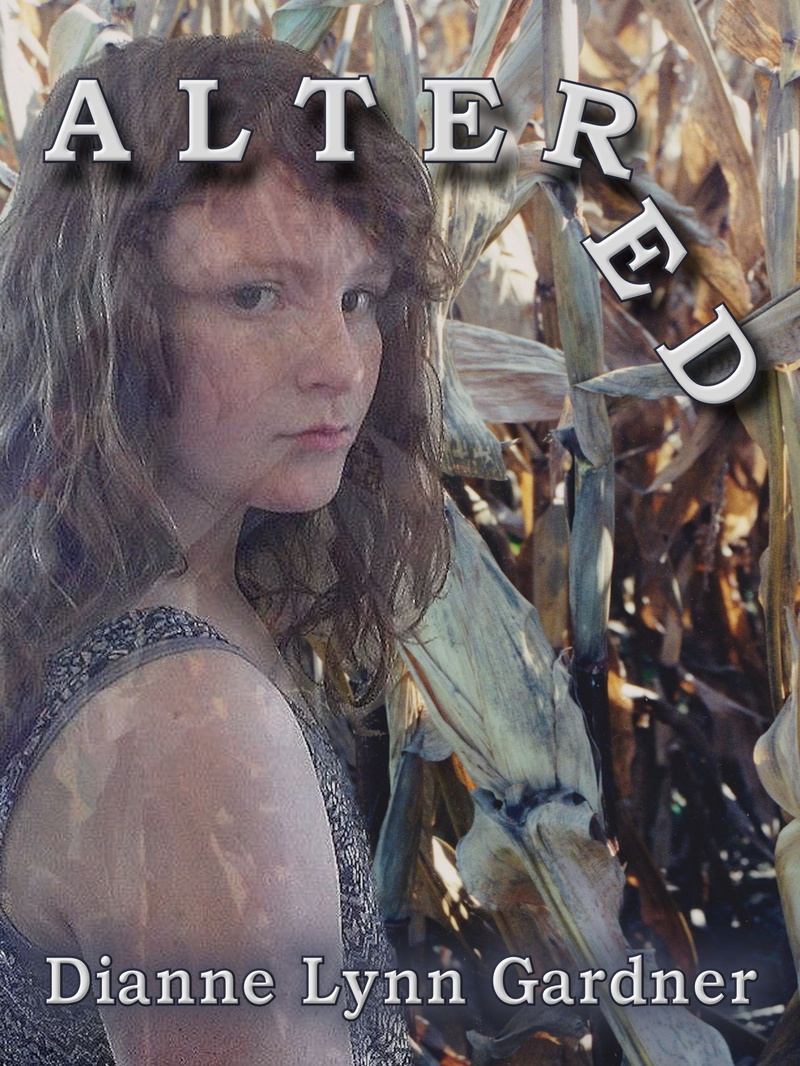 There was only one hall, one dark gloomy path, and only one direction to go once Abree stepped out of the cell.  She cringed at the smell, a strong ammonia odor mixed with the mossy fragrance of an underground cave. Though the tunnel was dark Nam's stark white uniform made it easy for her to see him. His stride was much faster than hers and she found herself panting as she raced to catch up.
Nam opened another cell down the hall. A boy dressed in a jumpsuit like hers stepped out. His wide green eyes rested on her for a moment. He brushed his sandy hair behind his ear and smiled.
"Hi. I'm Jaden."
"I'm Abree."
"Get along," Nam interrupted. "This isn't social hour. You'll be testing together."
"Testing?" Abree asked.
"There's a regimen we go through whenever they have a new project for us, so as to keep a close eye on our intellectual progress," Jaden's language surprised Abree.
"Who are they?"
"Never mind who they is. That's classified!" Nam barked.
Jaden zippered his lips with a gesture, but gave Abree a nod. She rolled her eyes.
When the three came to a junction, Nam stopped. "You know the process, Lab 042. Inform 067 what she needs to know." He looked over his shoulder, giving Jaden a stern glare. "And only what she needs to know."
Jaden nodded. "Yes, sir."
Nam left them, jogging quickly back the way they had come. Once he was out of sight, Jaden smiled. "Let's go inside."
"I hope there aren't any more freaks like him in this place," Abree said.
"Nam is a cranky sort, but I assume he's from a bad seed." Jaden turned the latch and pushed.
"A bad seed?"
"Sometimes the experiments don't always work."
"Experiments? Nam is an experiment?"
"Of sorts," he looked and grimaced. "So are we. Of sorts."
Suddenly Abree's stomach turned sour. The last thing she wanted to be was an experiment. She took a moment to study Jaden's eyes as he held the door open. She looked for something unnatural in them. Maybe he was a clone or a robot. He acted older than he looked, and he didn't look much older than twelve. His intelligence seemed advanced: his speech precise. He certainly didn't act like the kids at school, but maybe that was from living underground.
"They're keeping us here to experiment on us?" Abree took a cautious step forward, not sure if she wanted to proceed. "What kind of experiments?"
"Shh!" Jaden looked over her shoulder, and then down the dark hall to their right. "They don't think of it as anything unusual. In fact they're quite proud of their technology. They want us to feel honored that we're part of their project. What they do in the lab isn't much different than what they're doing outside where you and I came from. Living is just a little more intense down here. They have to make sure their technology works before they use it on the masses. I guess we're kind of their guinea pigs, so to speak. Don't tell anyone, but there have been casualties."
Abree's mouth dropped.
"Not for a long time, though. I think they've corrected all the bugs. At least…." his voice tapered and he gave her a questioning glance.
"At least what?" Abree squinted.
"At least I haven't heard of anything else going wrong. Come along. Let's keep moving." A twinge of fear crept through Abree as she watched Jaden latch the door shut.
"Wait a minute. Are you telling me they're going to start experimenting on me?"
"Well, they actually already have."
"And that the Grays are experimenting on people where I live? Like my mom and my brother?"
"It's been going on for a long time. You see? What they're doing is perfectly safe. So safe you didn't even know!"
Preety good, huh?  You'll have to get the book to read the rest.

Categories: None
/