Shopping Cart
Your Cart is Empty
There was an error with PayPal
Click here to try again
Thank you for your business!
You should be receiving an order confirmation from Paypal shortly.
Exit Shopping Cart
| | |
| --- | --- |
| Posted by Cindy on April 4, 2014 at 10:30 AM | |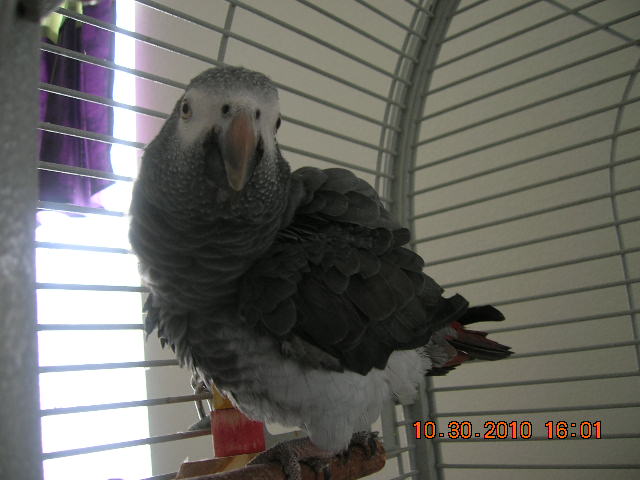 Celesta Thiessen tagged my human in a blog hop. That's fine. I don't mind giving up on my advisory role so my human can chirp. She's a little shy about chirping about herself, so I'll do it for her.

What Is She Working On?
She is one busy human, even if your question is just about her current writing projects. She has five novels under contract with three different publishers in various stages of development. Two of them contain characters that are avian, which is a good choice on her part. I'm not real sure where they are in the editor's processes, so I can't say much about their timelines.
One of them, however, is called The Condemned Courier. This was once a serial published by JukePop Serials, but after that adventure ended, PDMI offered a contract on it. My human is now involved in expanding the story, which had the attention span of a finch, into a novel. Very wisely, PDMI wants her to expand the information about the avian race. Brilliant leadership there! Truly! So, that's one project my human is working on.
Another project is a collaboration with fellow writer Travis Perry on his idea Bond of the Sword. This one involves no birds, which is very sad. No, dragons do not count as birds, even if they fly. This one follows a man's attempt to recount how a boy learns about the important things in life. That one's on standby for her while Travis hashes out a couple chapters and my human gets caught up on her editing obligations.
She also has a couple other tales. One, The Loudest Actions, which is the sequel to Remnant in the Stars, is on hold, too. She said she needs a break from it before she goes back to editing it.
The last is the one I wish she'd get to. Why? I'm in it! Okay, so the bird's name is Ahva, not Masika, but it's me! It's really me! Ahva and her boy help a dog *shudder* and his master figuring out where giggly, murdering crazies are coming from. So, she needs to hurry up and get to that one. It's important!
How Does Her Work Differ from Others?
I don't know. I don't read much. If I can't see it clearly from my apartment, there's no chance I'll read it.
I can tell you that her work often involves characters with some sort of disability – mental or physical – to overcome. Sometimes it's the character's disability that gives them the exact tool they need to solve the plot's problem. Her stories are pretty convoluted, too. There are a lot of things happening, even with the "minor characters."
Why Does She Write That?
I have a hard time understanding you humans as it is. You do so many weird things, but I do know that my human writes the stories she does because she often draws elements of the plot from her own life. When I think about some of the plots, I get a little chilly and have to fluff out all my feathers, but I don't think many of those parts come from her life ... at least I hope not. I also know that she gets really grouchy when she doesn't get to write for a while, so, she must get some satisfaction or joy from writing.

How Does Her Writing Process Work?
Now this one I know, because I see her doing it all the time. She comes up with ideas, often little more than a scene or two with a couple characters, then plays with the idea mentally. You're wondering how I know that, right? No, parrots do not read minds, but sometimes I see her having a silent conversation with someone who isn't there, so either humans are invisible, or she's talking to the characters or for the characters or something like that.
Then, she writes down all the weird ideas in a notebook or on a computer file and starts developing the social, political, and cultural background of the world; all the character details and the histories of at least the major ones; maps; and then a scene-by-scene description of the plot.
What happens next depends on the projects she has going. She'll either fly right into the story and start going on the first scene or it'll sit neglected (like the story with ME in it) until she has time to get to it.
When she does get time for it, she writes the story up, edits it a couple times herself, gets some friends to look at it, edits it some more, and then it's done for now, and she tries to find a publisher for it.
Well, that's all the questions. I don't know any other writers, and my human is very busy right now. When I asked, she gave me a link for this blog for Aaron DeMott.
So, if you're a writer and you want to participate in this blog hop, here are the questions.
1) What am I working on?
2) How does my work differ from others of its genre?
3) Why do I write what I do?
4) How does your writing process work?
On Sunday, I'll get back to my usual observations and advice-dispensing roles. Okay?

Categories: None
/