Shopping Cart
Your Cart is Empty
There was an error with PayPal
Click here to try again
Thank you for your business!
You should be receiving an order confirmation from Paypal shortly.
Exit Shopping Cart
| | |
| --- | --- |
| Posted by Cindy on October 23, 2013 at 10:50 AM | |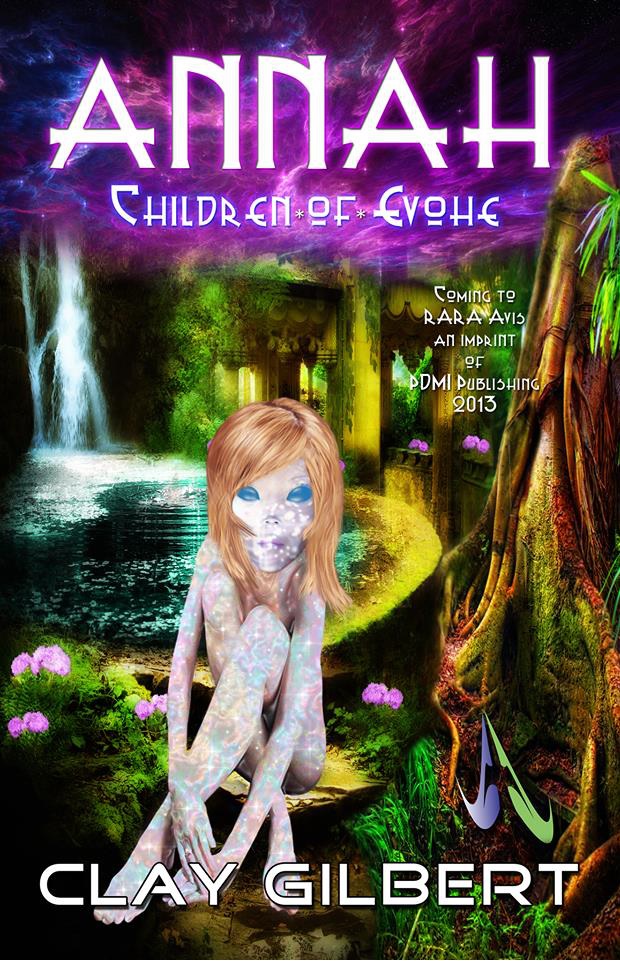 Annah, a young female of a world on the Edge of the Sea of Stars named Evohe, feels there is no place for her among her people.  She is seen as strange both for her appearance, which is different than that thought to be normal for an eighteen-cycle old seed-maiden, and for her dreams, not of finding a mate and making a homeplace and a family with him, but of exploring the Sea of Stars that she looks up at every night and longs to see.  Her parents lie at rest in the Elder Grove deep in the woods near her homeground, and, since the passing of Lilliane, the elder who had been her guardian since she was fourteen cycles old, Annah has lived alone; the 'girl who walks with no one.'
She remains alone until the night she sees a great fire streak from the starry sky above her parents' homeground and, following its path, finds the wreckage of what she knows from the shared Memories of her people is a star-vessel of the sort her own people had once traveled in.  Inside the ruined craft, she finds a human male, badly injured and close to death.  Torn between the Memories that tell her the people of Earth were responsible for the near-extinction of her own world and the voice of Spirit that insists all life is the same, she nurses him back to health, finding in the human Gary Holder a mirror of her own search for belonging and desire for a larger purpose. Their growing connection, and the Evoetians' sense of humans as enemies, sets in motion a chain of events that may either destroy Annah's world a second time, or lead to a new future of understanding:  a new age of the Shapers.
Annah is the first novel in Clay Gilbert's science-fiction series Children of Evohe, published by Rara Avis, an imprint of PDMI Publishing.  Annah is due for release on September 15, 2013, and is expected to be followed by Annah's Exile in 2014 and Children of Evohe in 2015.  
Related website: Annah's World (childrenofevohe.com): This is the official site for the Children of Evohe series, and has a character blog featuring Annah's own commentary about her world and her people, designed to fill in narrative gaps before and between the volumes of the series.  It also contains information about the series, its author, and its publisher.
Categories: None
/